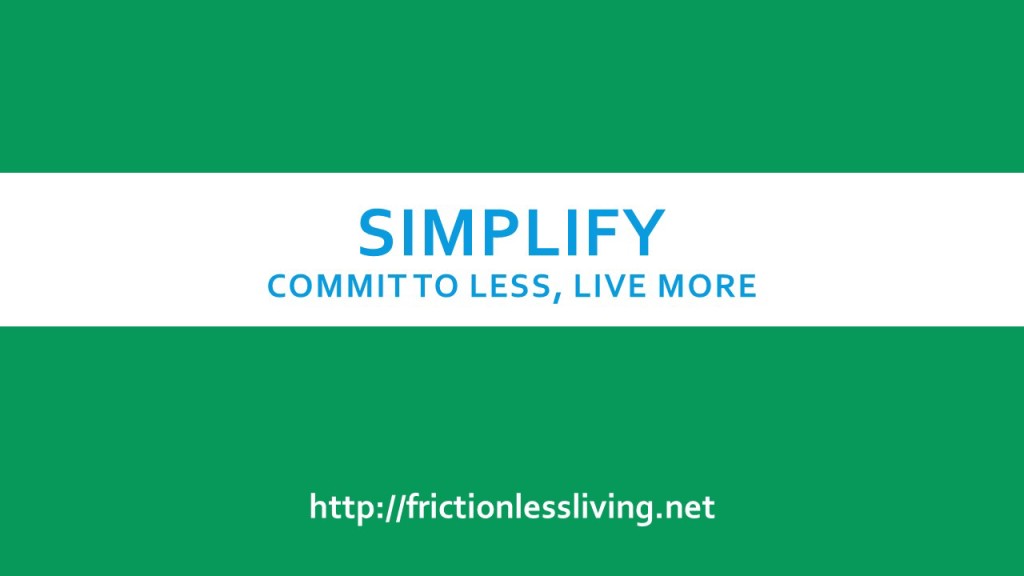 "Embrace simplicity" – Lao-Tzu
In an effort to suck the juice out of life, we often over-commit ourselves.
Trying to do it all quickly leads us into problems.  We feel stressed, we feel harassed.  Our days just don't feel like they have enough hours in them.
And there's the rub.  The truth is, we'll never have time to do it all.  The implication is we have to be selective with the time we do have.  We can do this by simplifying our approach to commitments.
1) Appreciate Space
Not all of our time has to be accounted for with appointments and things to do.  A little downtime is good for all of us.  A little unplanned time is necessary every now and then.  Time to recharge.  Time for a little stillness.  Time to just be.
We can also keep space around the appointments we do add to our diaries.  Rather than rushing from this to that we create some buffer time.  Not every hour of the day has to be accounted for in military fashion.
Space can be beautiful in its own right so let's fight the urge to always fill it with something.
 2) Commit to Less
Not all of us are comfortable saying no.  We feel like we're letting others down in some way.  However, saying no is a skill we need to cultivate to ensure we are filling our lives with things and people that matter most to us.
What this boils down to for most of us will be saying no to more requests on our time than we say yes to.  Of course we all have commitments that, although not overly pleasant, we must keep (paying our bills, going to the dentist).  Being selective with the rest will serve us well.
Utilise the power of a polite no.
3) When You Say Yes, Mean It
Saying yes only to those things that really get us excited, that are with people we care about or that support our goals in some way, means we will really want to keep these commitments.  That's as it should be.
Simplify commitments, simplify life and live well.
Subscribe to get new posts straight to your inbox
Save