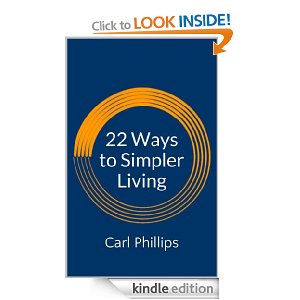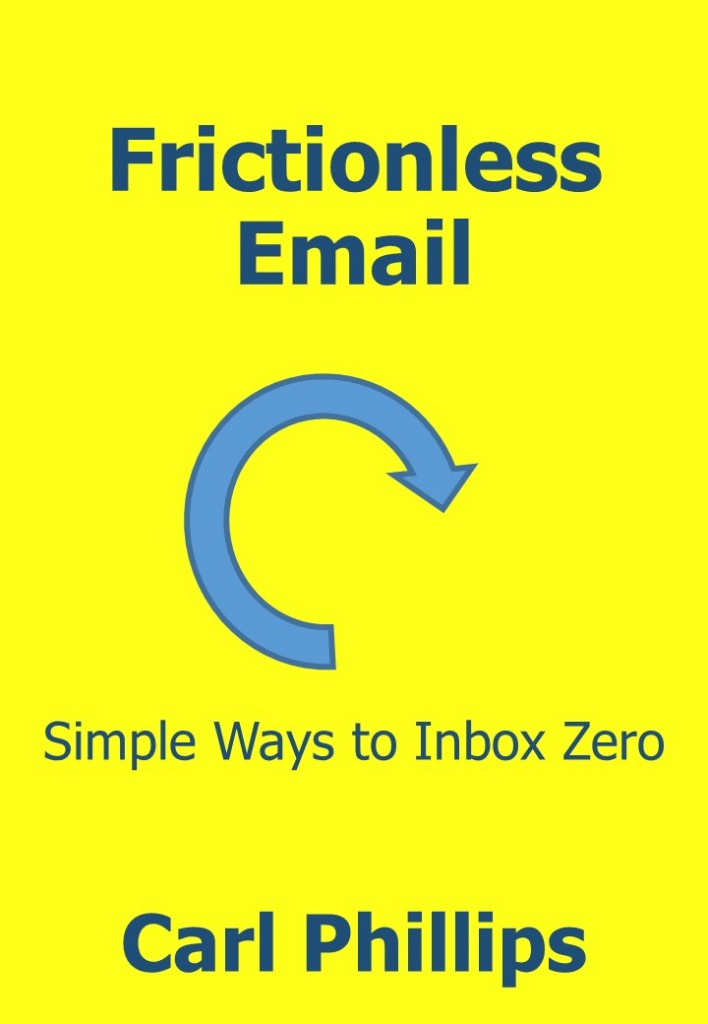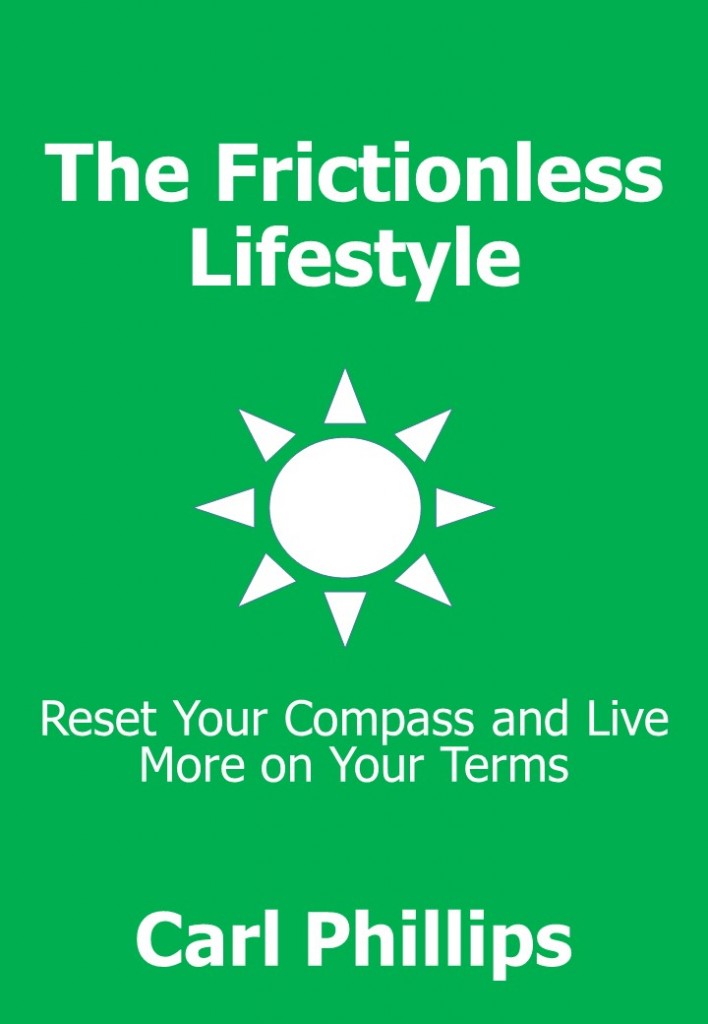 2) A Short Guide to Living Well

For overviews of all books see below 
Note:
Amazon.com customers should order from here
Kindle books can also be read without a Kindle device using the Free Kindle Reader App for your Web Browser, PC or smartphone.
1) 22 Ways to Simpler Living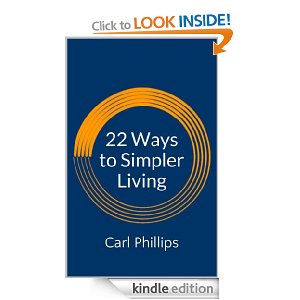 – Live simpler
– Remove distractions
– Focus on what is important to you
– Reduce stress and anxiety in your day
– Increase freedom
and generally, just live better!
The book contains 22 ways to live simpler and also easy to implement action steps to support each entry.  Each and every way has the potential to make life simpler on its own but string them together and you will be flying!    
You can pick up your copy here: 
Kindle books can also be read using the Free Kindle Reader App for your Web Browser, PC or smartphone.
2) A Short Guide to Living Well

Too often in life we get caught up in being in motion. Busy being busy.
We aren't always good at just stopping and reflecting on where we are. Reflecting on why we are here and also where we want to get to. Reflecting on whether what we are doing is helping or hindering. Adding to our stress or increasing our feelings of happiness.
Reflecting on whether this life we are living is the best it can be.
To live well we absolutely need this time for reflection. We need to hit the pause button on life occasionally.
To live well we need to separate the important from the not so important. We need to focus on what matters most. We need to suck the juice out of life. Try, touch, taste and feel all the good it has to offer.
A Short Guide to Living Well will introduce, or remind, the reader of those things that can really add value to our lives. The important stuff.
Chapters are broken down into several broad themes (Happiness, Purpose, Health, Productivity, Simplicity, Minimalism, Self, Gratitude).
Life is meant to be lived well.
3) Need Less, Live More (Treading Lightly in a World of More)
We live in a world invested in more. More is the answer, so we are sold.
But more isn't working for many of us.
More commitments lead to more stress.
More material possessions just becomes more stuff to manage.
More appointments in our diary leads to less quality time spent with our families.
In a world where more is the answer so many of us think we should be reaching for, why are we still left unfulfilled?
In a world where more is all around us, sometimes we forget about the power of less.
Less isn't as easy to sell. Less isn't quite so sexy for the ad men to wrap a story behind. Less isn't easy to profit from.
Nonetheless, as many are finding out, the right sort of less works. As we tire of the treadmill of more it's obvious that less is in fact the answer we should be searching for.
That's what this book is all about. Finding the right sort of less in a world of more. Finding a version of less that lets us live more but worry less. Experience more but accumulate less. Need less but live more.
4) 22 Ways to Happier
Happiness.
What is it and how do we define it?
Can we be happier just by thinking happy thoughts?
Can we teach ourselves to be happier more often than we are right now?
Can we teach ourselves to be happier most of the time?
Why do some people seem constantly happier than others?
Is happiness a habit?
Is happiness genetic?
Is there a secret to happiness?
I believe more happiness is in reach for us all and that there are ways that can enhance our chances of being or feeling happy. That's what this book is all about.
22 Ways to Happier presents ways for you to ensure some happiness magic is injected into your own life on a regular basis.
Kindle books can also be read using the Free Kindle Reader App for your Web Browser, PC or smartphone.
5) Frictionless Email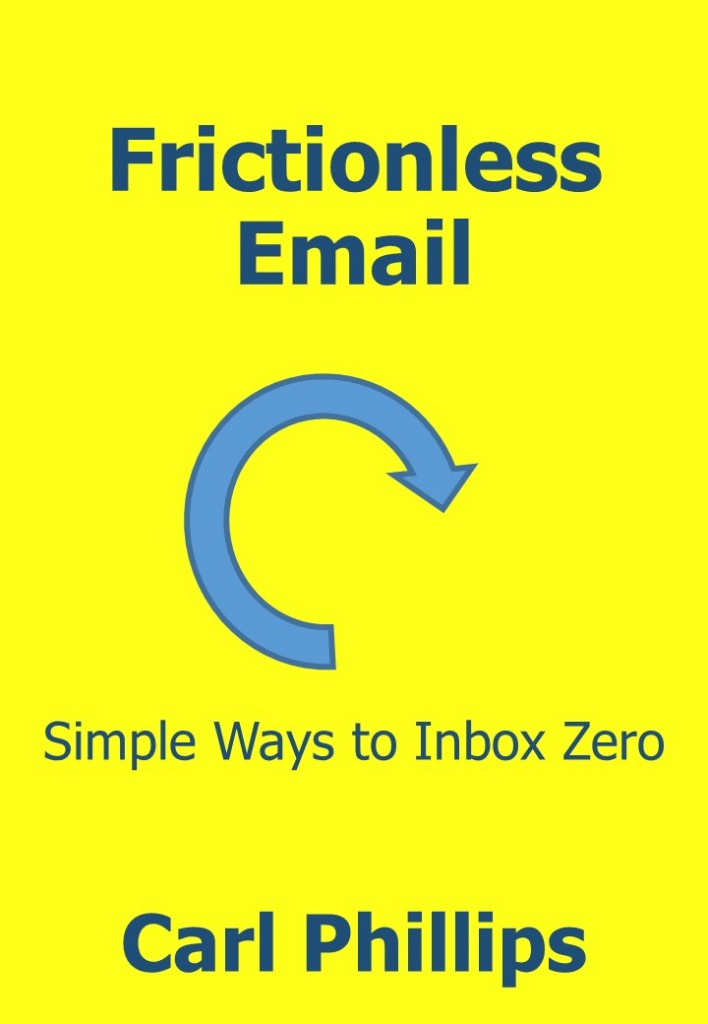 Frictionless Email shares ways to simplify email so it serves us. So we run our day around it not the other way around.
So email reduces our work stress not adds to it.
So it aids our productivity not just adds to what we have to do.
Frictionless Email is concentrated on helping you get more out of email and having a healthier relationship with your inbox (and indeed escaping your inbox).
Learn tactics to get you to inbox zero and reduce email stress.
Make email simple and then get on with the rest of your life.
6) The Frictionless Lifestyle
"A successful life is one that is lived through understanding and pursuing one's own path, not chasing after the dreams of others." – Chin Ning Chu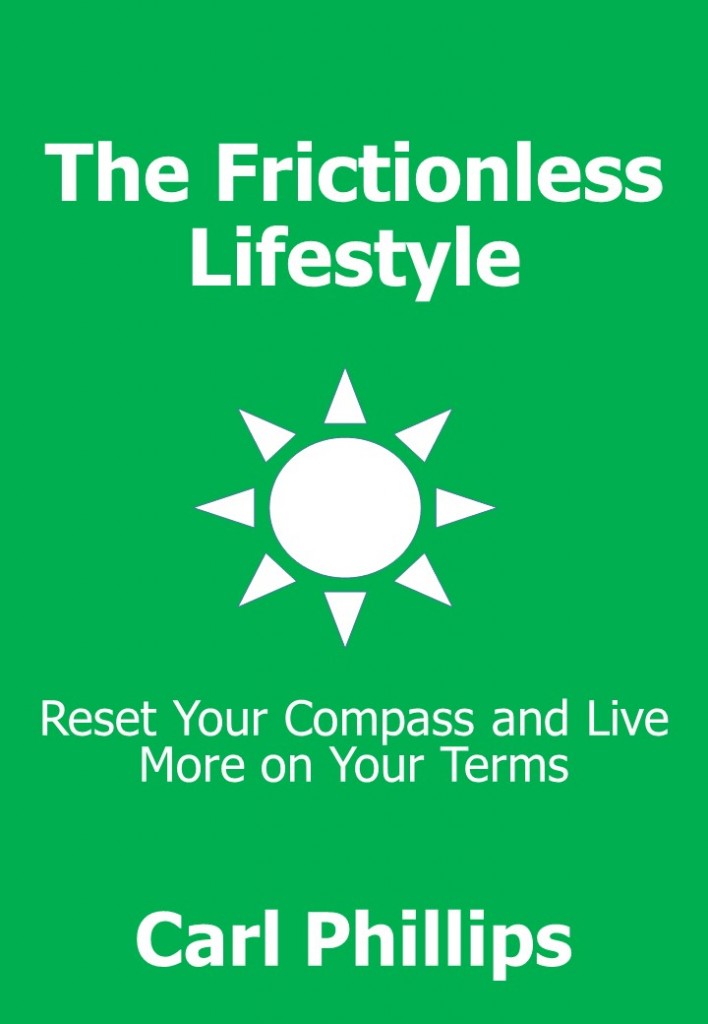 The Frictionless Lifestyle shares the overall theme of this site along with some practical tips on how you can apply some of the concepts covered to your own life.
This Book Can Help You: 
– Take charge of your life and live more on your terms
– Simplify both your outlook and life
– Shut out external and unwelcome negativity
– Approach every day more in line with your own personal rhythms, goals and aspirations
-Discover or rediscover your passion
1) Introduction – Welcome to the Frictionless World
2) Lifestyle (Re)design & (Un)common Sense
4) What Are You Busy With?
5) Bulletproof Yourself from Negative People
6) The Benefits of Living Slow
7) Lazy Productivity and Other Tricks
8)  The Art and Habit of Saying No
9) The Frictionless Survival Kit
10) Payoff – The Good, Simple Life
The book is in PDF format but is easily saved to Kindle and other reading devices.
To Buy 
You can download the book right away here.
Kindle books can also be read using the Free Kindle Reader App for your Web Browser, PC or smartphone.