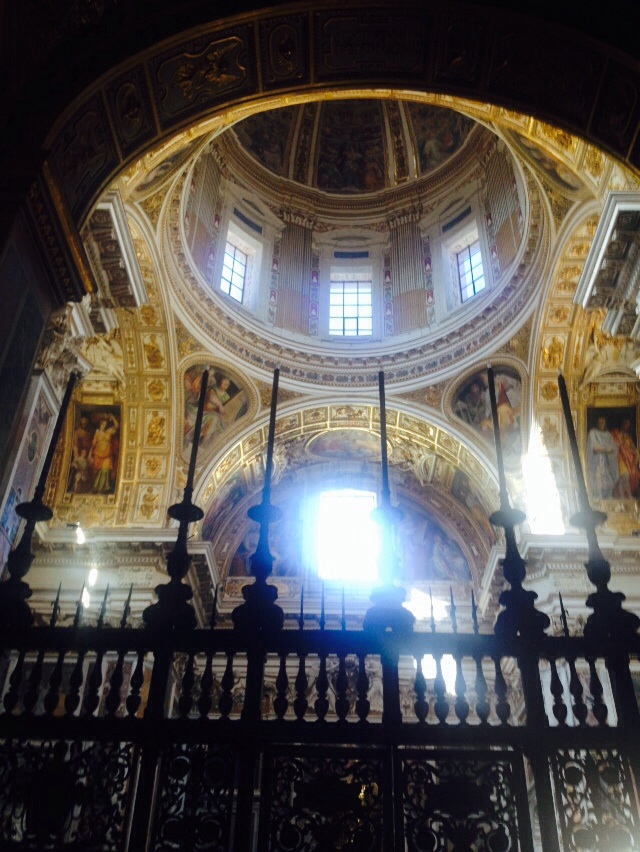 As one year gives way to another, it's always good to reflect a little on what went well for the year just gone and what we can work on for the year ahead.
With a tip of the hat to, Chris Guillebeau's Annual Review I will do this for my year by focusing on the following:
What went well in my life in general
What did I learn this year (or relearn and have affirmed this year)?
Let's get started:
What Went Well in my Life in General?
1)      Writing Adventures
Trying hard to improve the clarity of my writing and message has continued to be one of my main goals for 2015. It will no doubt remain a goal for as long as I write.
The nature of writing is that you're never quite as good as you would like to be, there's always room for improvement. The important thing is to enjoy the process and try to improve along the way. Either way, I can't imagine life without this creative outlet. I've come to realise that I write for myself as much as I try to be of service to the reader.
As well as Frictionless, I continue to write for the Huffington Post and Medium as well as some other guest posts through this year. Medium provides a home for my haiku/poetry forays as well as some refreshed and evergreen content from this site. The Huffington Post allows me to wander a little with my writing which I enjoy.
Book wise, I am just putting the finishing touches to my next project which I'm excited about releasing. More news on that will follow soon. In addition, I already have one eye towards starting work for the book after this one as well.
2) TV Appearance
As a direct output of my blogging/writing I was lucky enough to have the opportunity of a live TV appearance early in the year. A big thank you to Courtney Carver for sending an initial tweet that quickly led to this being put in place. The power of the internet!
Live TV certainly gets the blood pumping but hopefully some useful messages came from this bit on decluttering and simplifying.
A big thank you to Asha Tanna and the Arise TV team on the day for looking after me.
3) Simpler Living & Lifestyle Design
My journey into simplifying my own life has continued and the rabbit hole seemingly has no end!
While certainly not likely to ever be a Thoreau and rush off into the woods to live with next to nothing, I have felt the benefits of simplifying life further this year.
I will always be a consumer on some level but I am more selective in what I consume and certainly value experiences over stuff (as no 4 will confirm).
Casting away the unnecessary so the necessary has room to breathe continues to improve the quality of my life.
4)        Travels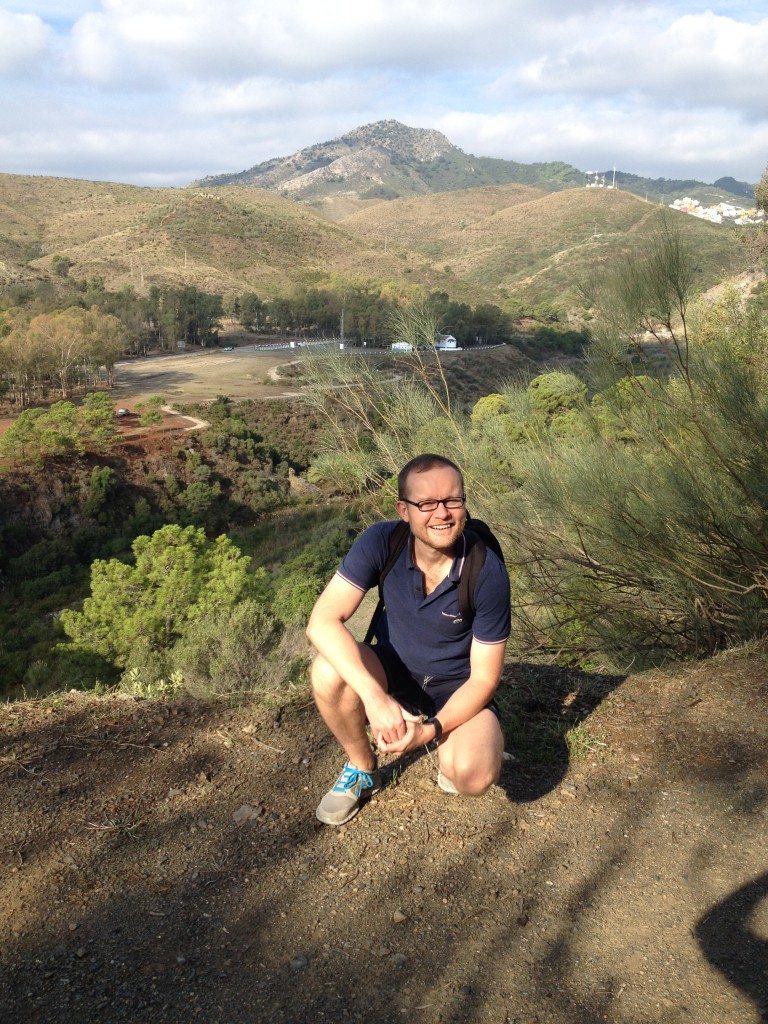 As with the last few years, I have been fortunate enough to travel to some amazing locations this year (Paris, Egypt, Malaysia, Rome and Spain).
Malaysia is an old favourite as my partner is Malaysian so we return to visit family and enjoy the sites and food with relish each year.
Despite living so close (I'm in the UK) both Paris and Rome were first time visits for me. I enjoyed both but the jaw- dropping architecture of Rome in particular certainly left an impression.
Two weeks in the stunning, and very peaceful, Andalusian mountains capped the year's travels with a chance for lots of hiking, nature and some amazing food. Truly a beautiful way to end travelling for 2015.
5)        Live Music
Music is one of my passions and seeing a great band live takes some beating. I've been fortunate enough to see some of my all-time favourite artists this year (Simple Minds multiple times, Robert Cray) amongst many other great gigs.
Lessons I Learned (or Relearned)
1) Writing is Hard and I'm Not Sure it Gets Easier
My latest book has taken longer to get to complete than I would have initially envisioned. What I'm finding is that the first 60-70% of any book seems to come relatively easy, with ideas flowing but then the real work begins.
I've noticed with all of my writing that getting to the first draft is the easiest part of the process. The editing and refining of the message from there is the tricky part but also where the magic can happen. Knowing what to leave on the page and what needs to be cut out. A mix of art and practice it separates the greats from the rest of us mere mortals playing with words.
With the blog, I've had to fight the urge to write posts that I've already written. It can feel like I'm repeating messages at times. I guess this is a problem for any blogger/writer that sticks around long enough and writes within certain constraints, how do we stay fresh?
In reaction to this I have moved to a more organic post frequency for the site (currently around twice a month). My plan is to stay with this for 2016 and concentrate effort on some of my off site writing and indeed more books. The aim is quality over quantity now that the site has a good archive of work established.
2) We're Busy but What is Getting Done?
I wrote a few posts on this over the course of the year but I could easily write a book (and may well do that!)
We're all busy and seem to be getting busier. However, what is actually getting done?
Busy is a state we mostly seem to have created. A sense of urgency when really there is none.
Technology that was meant to help us just creates more busy. We're plugged in constantly so find it harder and harder to disconnect.
Lazy thinking and lazy management practices mean we're expected to be busy. Worse, we wear busy as a badge of pride. We boast how busy we are. We're strangely proud to be busy because we think that's what we should be doing with our time.
Busy is costing us more than we should be willing to pay. Busy is not working.
One of my own targets for 2016 is to avoid the curse of busy unless it's for a really good reason. Being busy for the sake of being busy is not part of my agenda.
3) I'm Really Tired of Politics
I'm a pretty straightforward guy. I like to keep things simple and uncomplicated. I also like to work in an open and inclusive way when working with others. Not everyone is the same way of course.
What I'm finding is that my patience has worn pretty thin when dealing with external politics and purposefully divisive people. I also tire of the copy and paste behaviour of others. I notice these things happening at times in my travels and I don't always like what I see. Petty minded politicking and behaviour in the name of trying to get ahead or score points is not for me.
I can't control how others behave of course but I can certainly control if and how I react. My initial reaction at times is to smash through such political and self-serving nonsense. At the least, to call it out for what it is and let others know I know what they're up to. This is not always the best approach of course. Sometimes it's better to just breathe deep, rise above and walk on.
4) We Get Easily Distracted from What Matters
This lesson remains on from last year, and is also related to no 2, as it continues to astound me a little.
I find a lot of my work involves me bringing others (and myself) back to fundamentals. The reason these fundamentals get blurred or lost is fourfold:
I'm a big believer in keeping things as simple as they can be. Less moving parts often means less friction and better results.
An aim for 2016, and for my life ahead, will continue to remain trying to simplify, reducing the clutter and noise and truly focusing on what's important instead. This message is at the core of most of what I write about and that writing is as much a reminder to myself as the reader at times. We all fight this distraction attraction.
A focus on what matters and a focus on the fundamentals serves all of us well in life.
Big Changes in 2016
2016 starts with a bang for me as I'm due to get married in February on a beach in Asia. It all looks and sounds rather idyllic and the hope is it will be.
On the writing front, I shall be releasing my next book early in 2016 and have already started working with ideas for other future projects. Otherwise, I have several personal projects and plans at various stages to work on and plan to continue to try to travel and enjoy life as much as I can along the way with the people that matter most to me.
How about you?  What went well for you this year? What do you have in your targets for the year ahead?
For More:
Subscribe to get new posts straight to your inbox